4 Organics Supplements
Drop Shipping Supplier Program

Already signed up? Log In Here


Drop shipping is a smart way to start a business because you don't have to invest in costly inventory. Most wholesale suppliers have minimum purchase requirements (at least a case, sometimes more). With wholesalers, you also have to stock what you buy and then ship it yourself. 4 Organics saves you from these hassles so you can focus on building your business while we manage product fulfillment for you, shipping blind right to your customer.

Plus, you are selling premium quality, effective, and innovative life-improving supplements with proven repeat sales. We have been drop ship supplying products we make ourselves for over 12 years (a long time online), and we are good at it. You can trust that we are professional, efficient, reliable, and eager to satisfy.

We make our sellers look good!

The advantages of drop shipping with 4 Organics:

No setup fees or monthly charges
 
No per order charges or order minimums
 
High 40% profit margin
 
High quality, high repeat sale products
 
No inventory overhead
 
Fully blind, fast turnaround shipping
 
Top-notch customer service


No middle man, we are the manufacturer 
 
Skip the rest, just sign me up now.



THE GENERAL DROP SHIPPING PROCESS:
Step 1:
Choose a product to sell. The very first step in any sales process is deciding what product to sell. If you want more information on how to choose the right supplier, read this article.
Step 2:
Set up an account. 4 Organics requires that you have a valid federal tax ID or social security number (international exceptions apply), and any valid licenses from your state. If you are a California based business, you will need a resellers permit (or you will be charged sales tax on California orders.) Otherwise, there is no cost, no fees, and no obligations to apply.
Step 3:
Advertise the product for sale on your own web site (e-commerce enabled). Now that you have your supplier lined up and you know that the product is in stock, it's time to make a sale. Since you know what you must pay for the product, you also know what minimum amount you will take for the product. We allow you to sell lower than our listed retail prices (msrp), but only by 20% lower. This is called MAP, minimum advertised price, and is common for brands that wish to maintain price standards.

Step 4: 
You make the sale. We highly recommend that sellers offer a broad range of payment methods including, at very least, Visa, Mastercard, and PayPal. 
Step 5: 
Place the order with us. You pay 40% off the retail price and do nothing more than collect money. Once your customer pays you, you should log in to the drop ship administration web site immediately to order the product on your customer's behalf. We then ship the order to your customer under your company name and address, with a receipt customized to your business name and details. Blind shipping means there is absolutely no mention of our name anywhere (except on the product of course.) If you are selling more than 10 orders per day, you can supply us with a spreadsheet of your orders to be batch processed (this requires special account approval.)

Step 6: 
Follow up after the sale. It's best to be proactive in your customer relations. Follow up with customers to ensure satisfaction. This is also a great way to sell customers more products.
Related Article: How to Choose the Right Drop Ship Supplier
 

COMPLETE DROP SHIP PROGRAM DETAILS:

Do you charge money for membership?

Important: We don't require a minimum order, or even charge a service charge for small orders. There are no annual dues, renewal fees or hidden charges of any kind. Beyond the product cost and the shipping charge, drop shipping through us is completely free.
 
Do I need any licenses?

We do require a federal tax ID from all businesses in the US. If you are a sole proprietor and do not have a federal number, your social security will suffice. You probably want to get a sellers permit. A sellers permit allows you to collect sales tax on what you sell. You only have to collect the tax on sales made to people who live in your own state. You should contact your State Tax Board for more information. If your business is in California, you will need to supply us with a CA resellers permit.


How do I place an order?

- Log in first at our web site and place your order directly from your special drop shipper admin control area. Your drop ship price will be automatically calculated at check out stage.

            Or 

- Email your formatted order data feed to us for bulk / batch processing. NOTE: You must be placing more than 10 orders per day to use this option. Ask us for more details if you wish to use this method. A credit account may be established for long-term or approved resellers.
For your convenience, you can pay by major credit card, debit card, or paypal.

Can I really order as little as one product?

You sure can! There is no minimum ... in fact, we're one of the few companies we know of that doesn't have a service charge on small orders, or charge you extra to drop-ship your products. Your drop shipping price is easy to calculate. You pay 40% off the listed retail price.


Can I sell on an auction site like Ebay?
Due to MAP contractual obligations and price standards, and also to the nature of our formulas and potential stock concerns (some ingredients are sometimes hard to find in sufficient high-grade quantities), we do not allow auction sellers or bid type sales. Do not place our products for bid on sites like ebay or ubid (except for buy-it-now sales) or we will not fulfill your orders. We DO allow buy it now sale -- in other words, you can sell on ebay if you maintain our price standards and sell at that consistent price.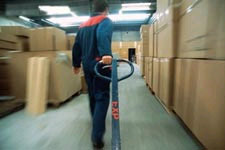 Products are shipped standard via USPS first class, priority, and express, with delivery confirmation. We ship in-stock orders out well within 24 hours (often same day.) Shipping times average 3-5 days for standard first class mail. Priority delivery is 2-3 days and overnight is 1-2 days.  All shipping times are from date of shipping, not from date of order. We also offer all UPS shipping options (see UPS site.)
We ship directly to your customer and put your business name on your customized packing receipt. The address label will say "Customer Service" with our return address on it (this way your customer can make returns to us without knowing who we are while at the same time saving you the cost of shipping back to us). There is no additional charge for drop shipping. You pay just the normal shipping charges.

How much can I charge my customers?
It is worth restating that our products use highest-grade ingredients, are worth every penny, and our repeat sales explicitly confirm it. You are allowed to vary our retail prices according to your market, but you MAY NOT sell any product for less than 80% of our listed retail price (from this web site.) For example if you sell a product listed as $49.95 msrp, you may not sell it for below $40. Any vendor selling for lower prices will not be supplied and enforcement is strict. If you are looking to sell at lowest price alone, our products may not be for you. Moreover, in today's online world, the most successful merchants offer added value to visitors to encourage their patronage. There are way too many competitors to win business purely on price.

How do I know how much to charge my customers for shipping?
We use the shipping table scripts from the USPS to calculate precise postage rates, so if you plan to add a shipping algorithm to your web commerce system, you'll need our product shipping weights, our shipping originating zip of 91423 and whatever method you use to access the USPS shipping tables. Add $1.95 to the USPS price to get our final shipping fee. Use your drop shipper admin control area to get our products data feed for product weights or to help calculate shipping on orders. We also offer UPS shipping.

Do you provide online tracking numbers?
USPS orders can be tracked online from the USPS postal site, or from the drop shipper admin control area on our site. A shipping confirmation email from your business email address is sent to the email address you enter for your customer with any relevant tracking data and a link for them to check status.

How do you handle returns / exchanges?
Because our products really work, and repeat sales bear this out, refunds generally do not occur. We will refund and exchange products within 30 days if there is a valid reason, but for the most part this is not an issue, especially as we offer various free samples to try first.
The bottom line is we want to keep you and your customers happy, and provide top-notch service so that you always look good. To that extent, we do everything possible to quickly rectify any problem order. There will always be times when refunds are required and we guarantee satisfaction. Returns with a valid explanation must be within 30 days of purchase, and unused product must be returned (to avoid abuse.) You must apply for an RA (return authorization) number before any refund will be made! Finally, orders placed, shipped, and then cancelled are subject to a 9% re-stocking fee, and shipping is non-refundable.

Is drop shipping service available outside of the United States?

We handle drop shipping for customers all over the world. Wherever you are, you can sell our products knowing we have been shipping across the globe without incident for years. Be aware that shipping fees are all based from the USA. Shipping information and price quotes are explained in the drop shipper admin site after you sign up.


What if I have more questions?

Contact us! We're very eager to assist and want to build a strong business partnership with you. You can reach us by toll-free phone at 1 - 866 - 628 - 8730, or use the live chat button in the bottom right hand corner (when available) to speak to a live agent.