WHAT IS THE BEST ENERGY BOOST SUPPLEMENT?
by 4 Organics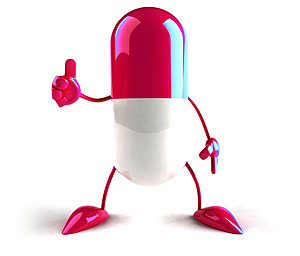 Need a boost before your workout?
Need a pick-me-up when energy gets low?
Have a project to complete and need more energy, focus and motivation?
There are many energy supplements and stay awake pills available today, and the choice for finding the best supplement for your needs is not easy. Indeed, many are not even healthy or good for you.
So what is the key to choosing the right energy supplement?
Quality -
There is no question, you get what you pay for. Many companies use lower quality ingredients, but with supplements, cheap is not good. For example, folate is a common and effective b-vitamin ingredient for energy. Most formulas use folic acid instead because it costs less, but in this form it can actually cause harm in the body. Or, did you know there are different quality grades and sources of vitamin C? Or that there is a non-flushing niacin that does not turn you into a beetroot? Choose a product that contains the right forms of the right ingredients.
Balance -
Often poorly understood, the balance of ingredients to each other is critical. Too much of one nutrient or too little of another will significantly change the overall impact of the energy supplement. For example, using too much vitamin B5 or B6 is common and also unwise. Or too little magnesium in the mix is a mistake. In the right amount, caffeine and synephrine combine very effectively without causing harmful stress to the body, but too high a dose and your body will suffer. Did you know that tyrosine is great for an energy boost, but when combined with DL-phenylalanine, its jittery effect is lessened and its potency is increased? Plus it helps boost dopamine production to improve mood.
Ingredients -
Most energy supplements and stay awake pills are pedestrian. They combine the same basic ingredients like caffeine, synephrine, and b vitamins. The best energy boosting supplement uses extensive research to find a way to address the multiple aspects of effective energy production and utilization. Look for an energy supplement that addresses energy levels, but also combines ingredients to improve focus, and disposition, for a better overall result -- a large part of enhancing performance is the mental component. Also look for an energy boosting formula that supports the body with important support nutrients, antioxidants, and adaptogens (like rhodiola or schizandra) that will help mitigate the effect of increased metabolism and adrenal function.

So which is the best energy supplement?
JUMPSTART EX is the right energy supplement for people with low energy or who have hectic lifestyles and need a healthier way to get more energy. It is made from the highest quality, natural-source ingredients, scientifically researched and tested in a careful and specific balance to provide the optimal energy and mood boost while also supporting the body to ensure that there are no nervous jitters or harmful side-effects. It is made to strict standards to ensure freshness and consistency in every bottle.
JUMPSTART EX is a true smart formula (nootropic), crafted to be different, to work better, to be safer, and to intelligently address every aspect of boosting energy. We made sure that this best energy supplement will give you a boost without the downsides of extra sugar calories, artificial colors or preservatives, excessive stress to the system, crashes and side-effects. We have done extensive research to make sure this is the easiest, simplest, most effective way to deal with low energy and get a pick-me-up in both body and mind.
TRY IT FREE AND SEE FOR YOURSELF.
We are so sure you will love it that we offer a free sample pack without obligation or committment so you can try it and find out why JUMPSTART EX is hands-down the best energy supplement and the best way to get your day going right. Read our customer reviews and testimonials to find out what others are saying.
---

Content and other information presented on the site is not meant to constitute medical advice or be any substitute for professional advice, counseling, diagnosis, or treatment. Never delay or disregard professional medical or mental health advice from your physician or other qualified health provider. If you are making changes to your regimen, always consult your doctor first.