4 ORGANICS WEBSITE PRIVACY & SECURITY POLICY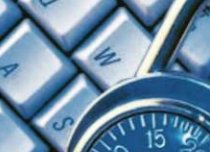 When you submit personal information on our website, we will protect your information both online and offline. When you submit sensitive information (such as a credit card number), that information is fully encrypted and protected.
Any credit card information you provide will be fully protected. At 4 Organics we guarantee your security. We have subscribed to the internet's most effective security technology: Secure Sockets Layer (SSL). All transactions are protected by means of the most advanced 256 bit encryption currently available. The credit card information you provide is encrypted on your computer, sent through the internet in unreadable code, and then decoded at organicsmanufacturer.com's secure server. The information you provide cannot be interpreted during transit. We do NOT store any credit card information on our servers.
Information Collected and How it is Used
During the order process you will be asked for shipping information name, address, telephone number, email, and choice of payment method. This information is collected in order to process your purchase and shipping purposes. Upon completion of the online order a confirmation of your order will be sent via email to the email address you supplied. Please make sure your email address is correct. If you subscribe to our newsletter by email, we guarantee that the email address you provide will only be used to send you our monthly newsletter. No other company or individual will be given your email address.
Disclosure to Third Parties
We use third party service providers such as credit card processors and delivery companies (such as US postal service, UPS, and Fedex) to assist us in fulfilling your order. These companies use your information to authorize payment and to deliver your order to you. Otherwise, we do not sell, rent, share, or transfer your personal information to third parties. The information you give us is confidential, and will not be sold or given to any individual or company or organization.


Terms of Use Statement

You understand and agree that the owners of this site shall not be liable for any direct, indirect, incidental, consequential or exemplary damages, including but not limited to, damages for loss of profits, data or other intangible losses (even if the owners of this site have been advised of the possibility of such damages), resulting from the use or the inability to use the product(s) and or service(s) or any misuse of the product(s) and or service(s) in a manner not in accordance with their intended use.