4 ORGANICS SUPPLEMENTS PRIVATE LABEL PROGRAM
4 Organics offers its high quality, high repeat sales, condition-specific specialty nutritional supplements for private label. We have a design staff to assist with labeling and packaging, and our sales team will have you selling fast. If you want to take advantage of having your own brand, our private labeling service is simple, fast, inexpensive, effective and ideal for your business.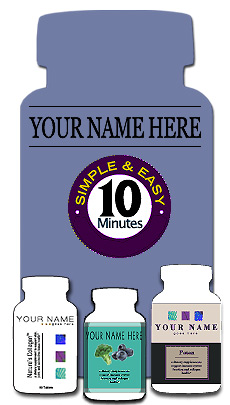 LOW MINIMUMS! Just 24 bottles required.
4 Organics formulas already have a track record. We have millions of satisfied customers who buy our products month after month. By private labeling one of our high-quality formulas, you are leveraging that success -- your customers will receive a product that they'll love — and they'll associate those good feelings with your brand.
HIGHEST QUALITY! BACKED BY SCIENCE.
We have been in this industry for years and have developed our formulas using rigorous scientific research and testing, and using the highest quality ingredients. We do not take short cuts and have exacting standards of production in our FDA approved, GMP facility. We have the quality and resources to ensure your success.
GET YOUR PRODUCT OUT THERE FAST!
With out the lengthy development, testing and approval process, you can have your privately labeled product ready to ship in as little as 48 hours.
MAKE IT THE PRODUCT PEOPLE REACH FOR!
Our graphic design team has years of experience in this industry, so we can help you choose the right colors, style and look to make sure your product is the one customers will choose from the crowd.
To learn more about how your business can benefit from private labeling, contact us online today or toll-free at 866 - Nature 0 (628 - 8730.)