AN ADVANCED APPETITE SUPPRESSANT
FAT BURNING, WEIGHT LOSS SUPPLEMENT
That really works!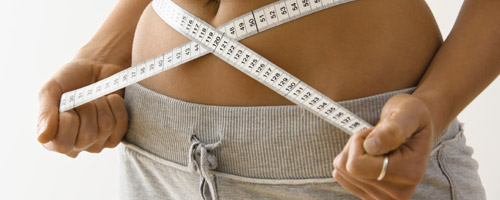 From Scientific American Magazine:
"Caloric restriction could delay aging in humans, improve resistance to disease, and prolong health. ...for maximum benefit, people would probably have to reduce their caloric intake by roughly 30 percent, dropping from 2,500 calories a day to 1,750." (SA, Aug 2002)
Eating less is not just about weight loss -- You will live healthier and longer.
We have a simple approach:
Obviously, the basic principle of losing weight comes down to 'calories in versus calories out' -- how many calories you consume per day and then how well your body metabolizes or burns up those calories (so how active you are and how efficiently your body creates and utilizes energy.)
If we could stimulate your metabolism to burn extra calories per day, and then at the same time help reduce daily caloric intake, we have a weight loss program bound for success.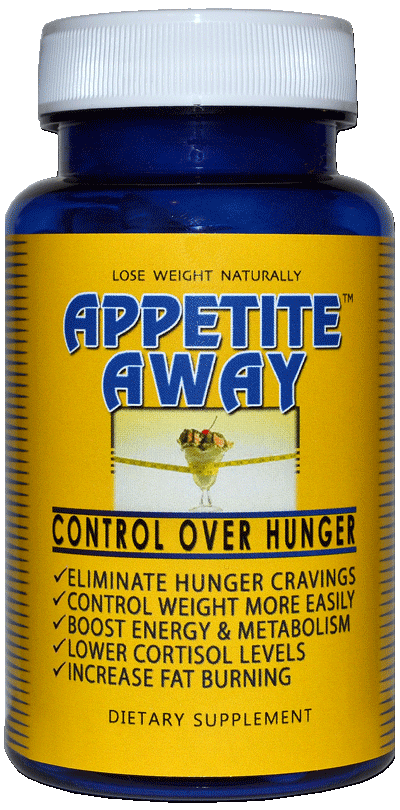 APPETITE AWAY is an advanced appetite suppressant, fat burner (lipolytic), and weight loss supplement pill precisely formulated to assist with the critical areas of hunger control, metabolic function, fat conversion and utilization, to facilitate faster, more effective weight loss and control.
It both reduces hunger and helps your body burn more calories whatever your activity level. It can help lower cortisol levels and increase glucose utilization, so your body converts fat stores more readily into energy. And most importantly, it supports the body with key nutrients to help protect against physical stress as you lose weight.
If you need help getting rid of stubborn visceral body fat and excess body weight, APPETITE AWAY hunger suppressant, diet supplement really works.
APPETITE AWAY will help you achieve your ideal weight goals:
Decreases/suppresses your appetite, so you eat less naturally
Boosts energy levels and supports positive disposition
Increases stamina, so it's easier to exercise even after a long workday
Helps burn calories and fat more efficiently for faster weight loss
Helps boosts sluggish metabolism
Increases conversion of glucose into energy, lipolysis and thermogenesis
Reduces cortisol levels
Helps with removal of stored fat
Frees you from strict diets
Works equally well for men and women
Supports well-being to prevent physical stress from lowered intake.

An intelligent formulation, APPETITE AWAY high quality ingredients work synergistically in a precise balance to facilitate weight loss but without making you nervous or jittery. It is the smartest way to lose weight naturally and safely.
Visit any APPETITE AWAY product page and click on the information tabs for complete details. Or try the free sample and see for yourself.
Weight Loss / Diet Supplement Ingredients
TRY A FREE SAMPLE
(We ask only that you pay the small cost to ship it to you.)