4 ORGANICS AFFILIATE PROGRAM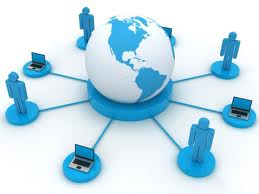 Earn Commission
Making money with 4 Organics products is easy. Just select the products you want to feature from our private associates section and put the special links we give you on your website. When people continue shopping after following your link, you also get 20% of these sales. That's right, you make 20% of EVERYTHING they buy. It couldn't be easier, and it doesn't cost you a cent to sign up!
4 Organics does all the work, handles all the customer support, and ships the products. All you do is sit back and profit from your links. We'll give you full information about how many people are clicking through to your site, and of course how many sales you are making.
Join for Free
There is no charge to join our affiliate program. First sign up for an account on our site. Use the member link option called My Addresses to give us your address for mailing checks to you. Then, use our online contact form to send us your web site url(s) where you will be placing the link(s) to us, your name, your email address and the password you want to use for the administration site login. We we will email you back with final instructions.

It's Easy
We provide you with all of the tools you need as an affiliate. You can add links to your site and access reports online so you can see how well you're doing as an affiliate. We handle the order, shipment, and billing. All you do is place the link and make money!

Associate with a Company you can Trust
Customers want to buy products from a name they trust. 4 Organics is an industry leader in nutraceuticals. When you promote our products on your web site, your visitors will be buying from a company with many years of experience. You can feel comfortable knowing that you linked your visitors to a reliable and professional merchant.

Monitor the Success of Your Affiliated Site
We give you access to online reporting through our affiliate interface site. With reports available to you at any time, you can assess how effective your affiliate site is selling products.
Join Our Affiliate Program Today!
Join our affiliate program and earn cash by promoting our brand and products on your site. Every time you direct a consumer from your site to ours and they make a purchase, you get paid. (Note: Monthly earnings are accrued until $20 income is reached.)
Our program is free to join and easy to use. As an affiliate, you place our links (e.g., banners, buttons or textual links) on your web site. When a visitor to your site clicks on the link and makes a purchase at our site, you earn a commission.
We Have The Most Effective Products of their Kind! Repeat sales are the hallmark of successful products, and our customers have a very high re-order percentage. Count on continued income from each referal.

We Pay a very High Commission (%20).

Advanced Tracking: IP and Cookie Tracking.

Real Time Statistics, 24 Hour A Day.

Cookies Are Permanently Set - You Refer Them - You Get Paid. They Come Back, Get Paid Again.

Affiliate Links Can Point To Multiple Products And Pages.