Need to calm down and soothe your tensions?
Try these quick and easy ideas.
In a previous post we discussed an effective breathing technique that can quickly relax your body and mind. By now most people are well apprised of the typical (but effective) methods like exercise, yoga, aromatherapy, meditation, music, and breathing techniques. I found that there are some techniques that can be utilized for a quick and convenient calming effect when you need immediate help. Here is a collection of the five best creative ways to lower stress and make you feel relaxed.
Number One: Read Your Favorite Fiction.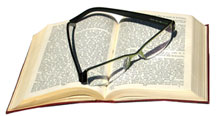 Research shows that reading your favorite genre of fiction has a significant effect of lowering stress and anxiety quickly. Essentially what is happening is that you are shifting your attention away from what is troubling and consuming you onto something lighthearted and uplifting that you find captivating. There are other approaches to the same end, whether it be listening to a favorite type of music, or building a wood working project. The key is to do something that you can fall into quickly. Researchers found that people who picked up their favorite fiction had a rapid relaxation response, so follow that lead. If you love doing something and find it easy to lose yourself in it, make a plan to have it handy for when you need to de-stress.
Puzzle books are a very effective choice too. Though a tad messier and more involved, I find cooking is another excellent method for rapidly relaxing, especially taking my time as I prepare ingredients and work through the steps of the recipe. I have a friend who has a video on her phone of a fake commercial done on It's Always Sunny in Philadelphia for kitten mittens. Whenever she is worked up or upset, she plays this video and swears it is a 100% remedy for any worries. She cracks up every single time. So pick something suited to you and keep it at the ready.
Number Two: Dress Up to Feel Good.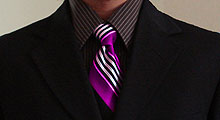 Once again, we are interested in fast ways to relieve stress and lift your spirits, so in that vein, put on one of the outfits you have in your wardrobe that always makes you feel powerful. You know the one. When you wear it, you feel special, more attractive, more charming, more confident. Everyone has at least one. For me it's my favorite black suit, a crisp shirt and this white and mauve tie that just gets compliments everywhere I go. I feel like I could take on the world when I am wearing it.
So when you feel low or stressed out, make the effort and put it on. It doesn't matter if you are going anywhere. Just wearing it is enough to effect a powerful change in your mindset. A specific response is engendered in the brain as a result of the clothes and your psychological relationship with them. You are in effect using the now-programmed reaction to donning the clothing to cause a dopamine release, which in turn enhances your overall sense of pleasure. It is worth pointing out the power of the human mindset. Your thoughts create physiological responses that can have as potent an impact on your mental state as any pharmacological agent. If you can tame this ability, it will be a powerful ally in your daily life.
 
Number Three: Chew!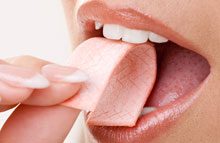 Stress is a physical response to impending physical or mental danger or anguish.  Along with the tensing of muscles, the body begins immediate production of cortisol. If you find yourself being consistently stressed out, the health effects will become deleterious and cause concomitant problems. One immediate and facile approach is to chew some gum (sugar free of course.) One study at Swinburne University in Melbourne, Australia, showed that chewing gum quickly reduced levels of the stress hormone cortisol in participants, who reported feeling calmer and also more alert. You can read more about cortisol and its effects here.
The same results can also be achieved by squeezing a stress ball or something similar or by any regular muscular contraction and relaxation technique. Chewing gum is easy because it is quick and can be done anywhere, but be careful to only do it when necessary. Constant chewing of gum can lead to other health issues.
Number Four: The Quick Meditation.
Meditation is an excellent method for relaxing, but it is impractical at many times. Try this short cut version for an immediate relaxation and calming effect. Close your eyes, breathe deeply and slowly three times (in through nose, out through mouth), then count from 10 to 1. Now focus on your feet and legs, tense the muscles, then release and move up the body doing this for each group. Imagine you are squeezing each section of its tension and stress into the next section of your body. When you get to the top, your head, imagine you are squeezing the entire collected stressful energy that you have pushed all the way up out the top of your head and away from your body. This is easy to do in a moment and very effective, both physical and psychologically. 
Number Five: The Quick Massage.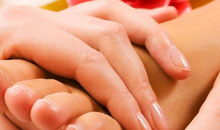 Obviously you can't stop and get a full massage every time you feel stressed or anxious. There is, however, a shortened version of the massage that can work wonders very quickly. This one needs a little time and space but not too much. Take your shoes and socks off. Start by warming your hands, rubbing them together. The take some sesame oil and firmly massage your feet with the oil that should warm quickly from your hands. Of course if you want to add the right music and some aromatherapy, go ahead, but the massage alone will do amazing things fast.
The pressure points in your hands and feet will activate a relaxation response. This is actually at the core of Ayurveda and particularly Abhyanga. The use of sesame oil is important. Sesame oil has many unique qualities, including its ability to relax muscles and nerves, its high anti-oxidant content, its high mineral content, its high viscosity which makes it more absorbable as well as nourishing to the skin, and its high fatty acid content. The combination of massage and sesame oil quickly soothes the nervous system, increases respiration, speeds up the elimination of toxins, and creates an overall sense of wellness and relaxation.
So next time you feel like life is overwhelming you and the stress levels are out of control, try one or more of these natural and fast approaches to lowering your stress and soothing your nerves. You will be amazed at how well they work and best of al, there are no side effects, risks, or after-effects. After a while you will realize that there really is an instant solution to less stress and better mood.
Related Posts: 
Depression? Anxiety? Phenylalanine May be the Answer
5-HTP - One of the Best Natural Mood Enhancers
St Johns Wort is the Happiness Herb

---

The opinions expressed in this article are of the author. Content and other information presented on the site are not meant to be medical advice or any substitute for professional advice, counseling, diagnosis, or treatment. Never delay or disregard professional medical or mental health advice from your physician or other qualified health provider.